About Solar By CIR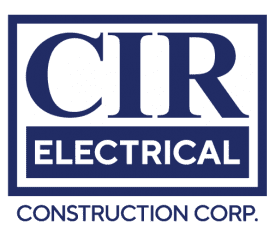 After spending 45 years in electrical services, CIR Electrical Construction Corp. made the quantum leap into renewable energy when it created the Solar by CIR division, dedicated to solar energy.
Solar by CIR is a solar company that specializes in projects for a range of residential, commercial, industrial, and community clients. Currently, we have an installed capacity of over 20 MW and growing. Regardless of your electrical usage, site, or budget, Solar by CIR's strategic financing partners can offer a wide variety of renewable energy solutions.
Whether you're interested in upgraded, energy-efficient lighting or an entire power system with backup generators, our dedicated staff of professionals certified by the North American Board of Certified Energy Practitioners (NABCEP) can provide you with the services you need.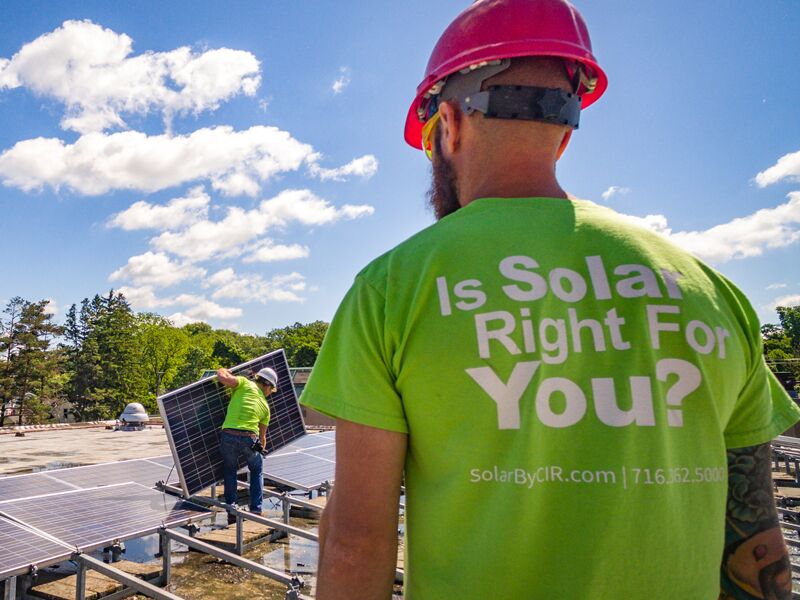 Is Solar Right For You?
Take our short quiz to find out if you qualify for a solar installation.
Take the quiz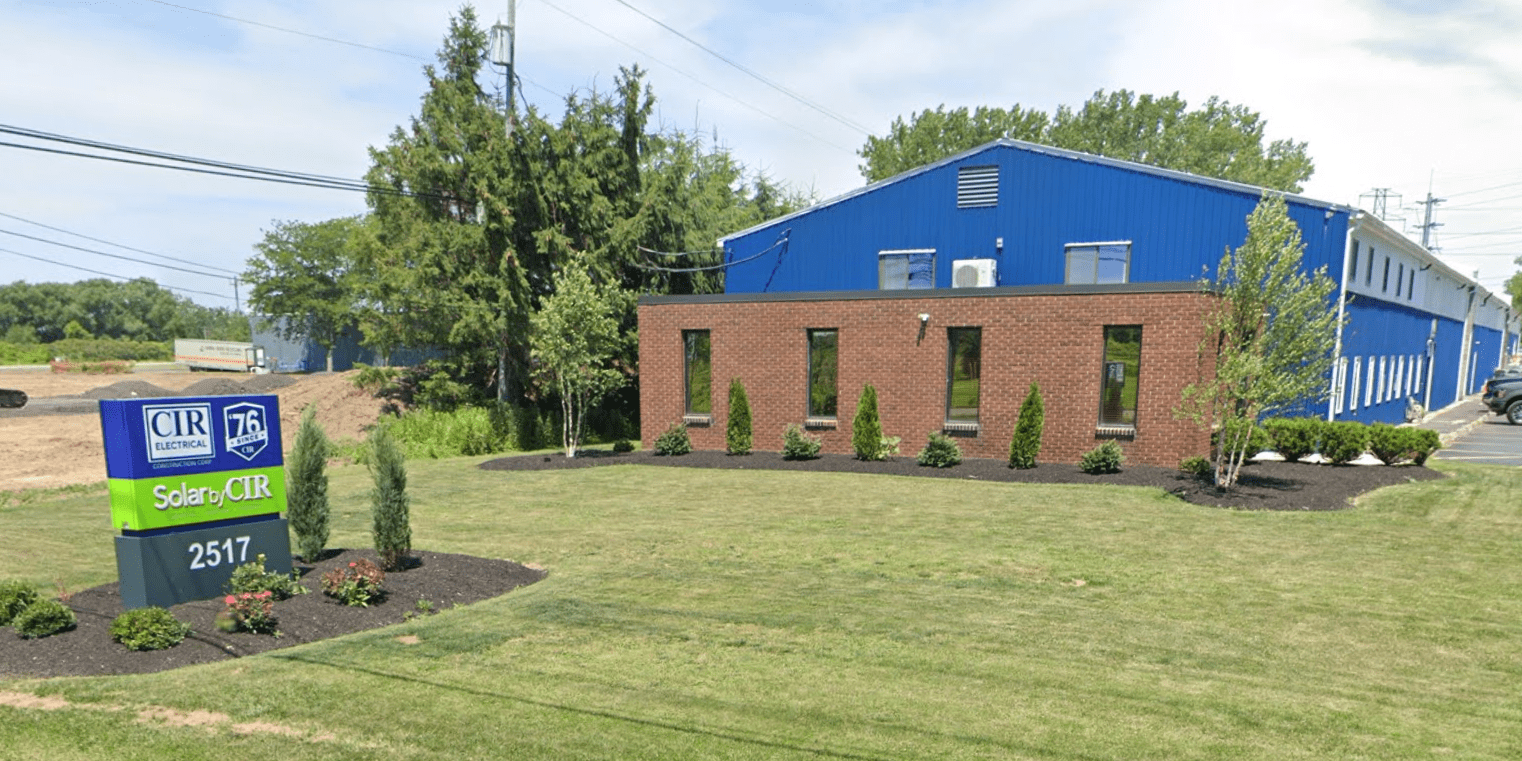 Buffalo
We first started Solar by CIR in Buffalo, NY.
Rochester
We expanded to Rochester in 2020.
How We Stand Out
If you are considering Solar by CIR for your solar project, keep in mind how we are different.
Locally Owned & Operated
NYSERDA Quality Designation
25-30 Year Warranty
Reliable Solar Panel Service
THE SOLAR BY CIR DIFFERENCE
Locally Owned & Operated
With a solid foundation in superior electrical services since 1976, CIR Electrical Construction Corp. built upon its expertise in renewable energy to create a dedicated solar division in 2004, Solar by CIR.
Since then we've become the area's premier solar provider and a leader in environmental sustainability in our community. We're proud of our work on notable projects throughout the region, which includes our first project with PUSH Buffalo's Net Zero House in 2005, installations for Artpark, and the University of Buffalo.
We're frequently selected as the preferred solar installer for NYSERDA (New York State Energy Research and Development Authority) Solarize Campaigns, including campaigns in partnership with Tonawanda, Amherst, Grand Island, Concord, Colden, Eden, Evans, and Sardinia.
With over 1,100 satisfied customers, we've had clients tell us that we've changed their lives for the better. Among the praise they've offered Solar by CIR, many have described us as attentive, efficient, and thorough, adding that we get the job done at a reasonable cost.
DENIS K
"I've had Solar by CIR do 2 solar roof installs, install a charger for my electric car, and also repair a broken anchor connection to the utility. The sales folks are LOW and NO pressure, which I really appreciated after talking to other solar providers. Their prices are always reasonable (when I call around to compare prices… theirs are the best) and the folks that do the work are efficient and friendly to deal with. CIR is always my first call for any electric work and will continue to be."
NYSERDA Quality Designation
Solar by CIR is the only local company in the WNY area to have been New York State Energy Research and Development Authority (NYSERDA) certified for two years in a row. Having NYSERDA recognition means our company consistently meets high standards of quality. Being backed by New York State speaks volumes about our top tier performance.
NYSERDA also comes with financial perks – NYSERDA offers information and funding aimed at helping New Yorkers increase energy efficiency, save money, use renewable energy, and reduce their reliance on fossil fuels.
Our customers are often impressed and pleasantly surprised by the lengths that we go through to ensure they receive the maximum NYSERDA benefits possible.
JAMIE
"CIR was a great company to work with. I especially liked that they sought out all permits and I did a minimum of paperwork. CIR did a great job getting us the maximum allowable NYSERDA benefits, and explaining all incentives and tax rebates we are due to receive, and when. I asked about a million questions during the whole process and every question was answered patiently. I was very particular where our ground-mount install took place on our property, and where the power trench was dug. I found CIR extremely accommodating. I highly recommend CIR to install your solar array… they're a great group of people."
25 Year Warranty
We are pleased to boast our generous warranty that comes with many of our installs.
Depending on the equipment selected, our solar panels come with a 25-30 year labor warranty.
The LG Solar Module, which is our most used panel, comes with a 25-year warranty, including material, production, and labor.
Our Silfab Solar Panels come with a 30-year production warranty and material and labor for 25 years.
Our enphase microinverters come with a 25-year warranty.
PHIL S
"After 4 years of solar power production, our system failed due to an inverter malfanction. The inverter warranty still had many years left, but until we reached out to CIR, we were unable to get repair done because our original installer is out of business.
CIR agreed to take us as clients, oversee, and perform the repair. Jason Yax has been a great help in procuring the needed warranty equipment, and scheduling the work. Kenny and Nate got the job done fast, efficiently, and at what became a very reasonable cost.
We are now making power again for the last four days, after nearly a month in the summer without being able to. Thank you CIR, for getting us up and producing again. What relief we are feeling!
You made our lives better!"
Reliable Solar Panel Service
We are frequently called upon to service other solar companies' installations.
If you've had services done by another company and you're unsatisfied, you can still call us. We've stepped in and helped clients who previously worked with other electrical and solar companies. We were able to fix any issues they encountered with their current equipment.
We even had a client who, after four years of solar power production, his system failed. We were able to quickly and efficiently get the job done – and at a reasonable cost.
EDWARD G
"Had a solar system installed (not CIR) on my house a couple of years ago. It stopped working and after trying, without any luck, to get in touch with the installer I contacted CIR. Even though they were booked up work wise, they took the time to come over and replace the component. It is working fine now and we thank CIR so much for coming out and helping us. We would highly recommend CIR to anyone!"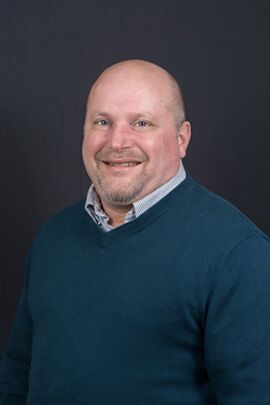 JEFF PEDRO
Chief Financial Officer
Jeff joined the company in 1999, and became a principal of CIR in 2003. He received his Bachelor of Arts Degree from the John Wiley Jones School of Business at Geneseo State University in 1983, and has 20 years of experience as a controller/CFO in the construction industry. He also spent some time in Boston, MA, where he worked as a management professional in the construction industry for 7 years, and was employed as a Fund Accountant for Fidelity Investments. Jeff is also active in the professional community, having served on the Board of Directors for the Niagara Frontier Chapter of the Construction Financial Management Association (CFMA) for 10 years. He currently serves as a Trustee for the IBEW Local 41 Pension, Health & Welfare and Annuity Funds, and as Treasurer of the NECA Buffalo Chapter. It was Jeff's enthusiasm for energy-efficient and renewable energy technologies that inspired him to spearhead the development of CIR's Solar PV Department. His financial background makes him uniquely suited to explain the long-term financial benefits of PV systems to customers, making him an integral member of CIR's Solar Team.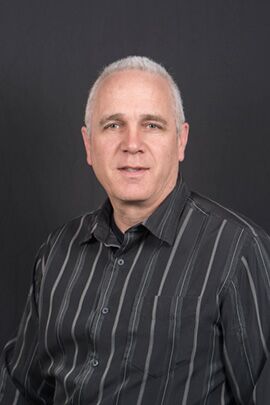 CRAIG BONGIOVANNI
Sustainable Projects Manager
Craig has been with CIR since 1985, starting as an electrical apprentice before becoming a Journeyman Wireman. He then progressed to Sub-Foreman, Foreman, General Foreman and finally Project Manager. He has been at his current position as Sustainable Projects Administrator since 2008. The years he has spent with CIR have exposed him to a wide range of work within the electrical industry including new construction, industrial systems, data communications, energy management, high voltage work, lighting retrofits and PV systems. His training consists of High Voltage Terminations and Testing, Fall Protection, SHECN, Lockout/ Tagout, Aerial Lift Training, Confined Space, Short Circuit and Fuse Protection, 30-Hour OSHA Training, Foremanship Training, Business Training, Journeyman Education, Electrical Code and Photovoltaic Systems Certification. As a NYSERDA Eligible PV Installer, Craig's was involved with the installation of two state of the art PV tracking systems – the first DEGERenergie solar tracking systems to be installed in New York State. Utilizing Maximum Light Detection (MLD) technology, these systems will prove to be on the cutting edge of an ever increasing market in solar PV systems.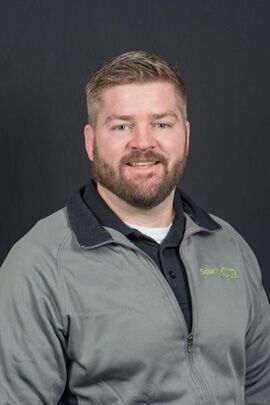 DARRIN HARZEWSKI
Director of Sales
Darrin is responsible for business development of the solar division of CIR Electric. He joined CIR in 2012 to expand the company's activity in the solar industry. Prior to joining CIR, Darrin spent three years in the home performance industry as a BPI certified building analyst. With over 100 energy audits completed, his expertise in energy reduction techniques developed into a passion for renewable energies. Using his "building-as-a-system" approach he evaluates energy needs based on historical consumption data and planned future consumption to add renewable energy to an existing site via Solar PV technology. He received his undergraduate degree from Keuka College and MBA from Medaille College.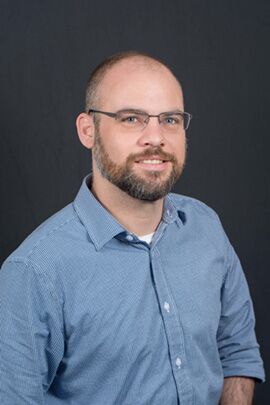 COLIN O'KEEFE
Director of EV Charging
Colin O'Keefe, who joined our team in early 2018, is mainly responsible for customer outreach & education, as well as preliminary quotations, and planning site evaluations. With background as a science teacher and brewery founder in Saigon, Vietnam, Colin's ability to explain fairly complex ideas in a clear and easy to understand way, is key in ensuring that our customers are comfortable & well informed when considering solar.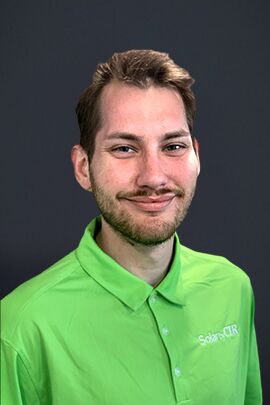 JACOB KAWECKI
Project Manager
Jacob joined the team as a project coordinator in December 2020, managing application submissions and permits. His attention to detail and superior responsiveness made Jacob a perfect fit for project management. People who have had the pleasure of working with Jacob are not surprised to learn he began his career in the restaurant industry; after experiencing his exceptional customer service. Unlike other companies, we do not want an AI-generated system to answer our customers' questions. When people visit our website, they will be communicating with Jacob.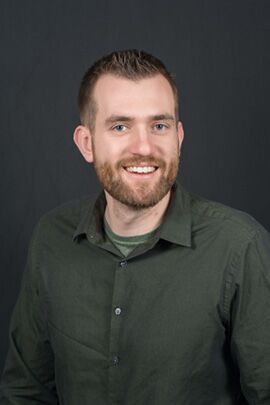 JORDAN YAX

Project Coordinator
Jordan Yax joined our team in 2018. His main responsibilities include working with townships for permitting, applying for all relevant NYSERDA incentives and coordinating project design. Jordan strives to maintain a streamlined front end process to ensure projects are completed in a timely manner. He graduated from SUNY Fredonia with a Bachelor's degree in Political Science. His interest in solar grew from studying policy and the political battles surrounding the renewable energy industry.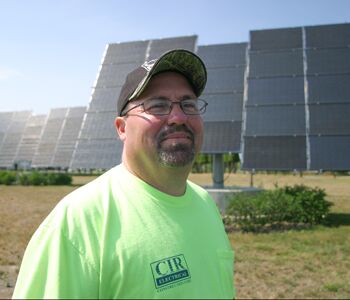 KENNY HOAGE
Solar Construction Manager / Journeyman Electrician
Kenny is an experienced journeyman electrician who has been with CIR since 2005. He began installing solar electric systems with CIR on their first solar project, PUSH Buffalo's Net Zero House, and has been involved with every installation since. Kenny currently supervises CIR's two crews of solar installers, is present at all inspections, and assists with every aspect of the solar installation process, from sales to design, throughout the installation and commissioning process, to post-commissioning customer service. He has proven to be a truly integral solar team member. In November of 2014, he earned his certification from the North American Board of Certified Energy Practitioners (NABCEP®), and is currently a NABCEP Certified PV Installation Professional™. His other notable accomplishments include winning the Renzi Award as an apprentice electrician for maintaining top average over the five years of apprenticeship school.
EMPLOYMENT OPPORTUNITIES
Solar by CIR is hiring! We're looking for experienced electricians, field technicians, solar installers, office staff, and project managers.