Solar Panel Extended Warranty and Inspection Services
If you're buying or selling a home that has solar panels, you should know what the status is of the system. Solar by CIR will conduct a thorough assessment and provide you with a detailed report of our findings. This report will include the models, type of system, historical production levels, and current output and efficiency ratings.
Service Overview
Whether you're purchasing a home with existing rooftop solar panels, or if you've owned a system for many years, a routine inspection can be very helpful to understand the overall health and condition of your solar energy system. Solar by CIR's experienced electricians and technicians will conduct a thorough evaluation — including your solar panels, inverters, electrical system and wiring — and analyze your historic and current energy production levels to ensure your system is running at its optimal output. We'll search for any existing vulnerabilities to your solar system, as well as identify upgrade opportunities that will further enhance your existing investment.
Our in-depth analysis, findings, and recommendations will be documented in a detailed inspection report, which can be used as a reference if you're selling your home, or as a guide for future repair work.
Solar Panel Extended Warranty + Inspection FAQs
How Often Should I Have My Solar Panels Inspected?

We recommend having your solar panels inspected once a year by a professional to make sure they're capturing the most energy possible.

What Voids a Solar Panel Warranty?

A solar panel warranty can become void if it's not installed by a professional. DIY installations or work performed by a contractor who lacks industry certification are common reasons performance warranties may be voided.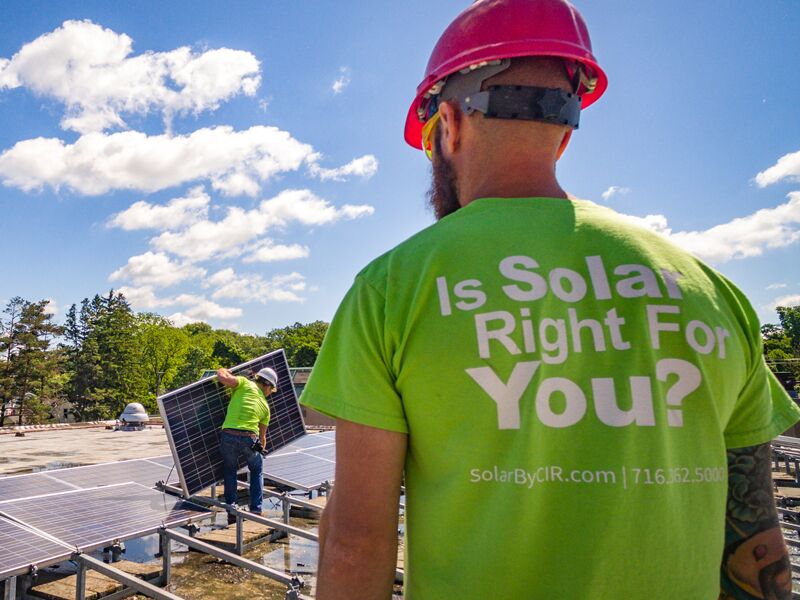 Not sure who supports your equipment? We can help
We service all major solar inverter manufacturers, including: Fronius, SolarEdge, Sungrow, Delta, and more.
Solar inverters have a direct impact on your solar production and cost savings. If your solar system is not as efficient as it used to be, a common fix is replacing a solar inverter.
Has your original solar company gone out of business? Reach out to our team of experts.
We have over 4 decades worth of experience working with solar panels. We have had plenty of customers come to us to fix their panels – even if we did not install them originally.
Evergreen

Flexcell

G24i

Gadir Solar

GlobalWatt

GreenRay

GreenVolts

Helios Solar