Your Solar Provider in Buffalo, NY
Solar by CIR – Buffalo
Founded right here in Buffalo in 2004, Solar by CIR has grown to become one of Buffalo's most trusted solar providers. We've installed more than a thousand systems for homes, businesses, and towns throughout the Western New York region.
Address
2517 Long Road,
Grand Island, NY 14072
Phone
716.362.5000
Email
info@cirelectric.com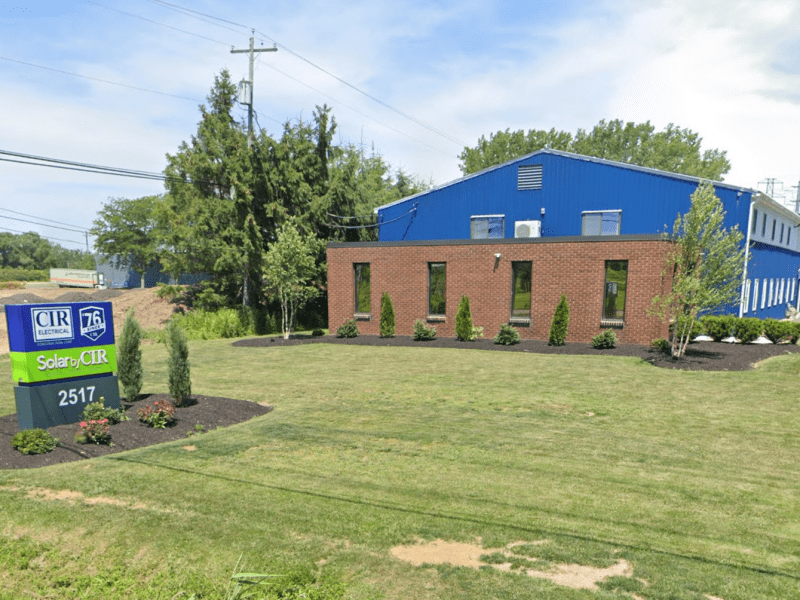 Reach Out
Do you have any questions about going solar? Feel free to get in touch with us.
Contact Us
Our Solar Installations
We've completed over 1,000 solar panel installations for commercial, industrial, and residential clients
throughout Buffalo and Western New York.
What the People of Buffalo are Saying
Axel
"Solar by CIR installed panels on my home and I couldn't be happier. I researched a few WNY companies before choosing them and I'm confident I made the right decision. Consult, installation, follow-up were all very professional. Highly recommended!"
Lisa
"Almost 2 years later and I could not be happier with my Solar by CIR. The installation was done professionally and any questions I have had since have been answered. Not paying those high electric bills is the bonus!!!"
David
"My 2nd Solar Project, went with CIR…25 Panasonic Panels. System works well, tech support is excellent, and the system has a clean install. Installed in 2019, and was so happy with the company that I ordered 25 more panels."
Learn More About Our Installation Process
Solar by CIR employs its own team of solar photovoltaic (PV) designers and installers for precise and skillful solar installation.
Buffalo Solar Resources
Read more about solar in Western New York.
Buffalo Solar FAQs
Let's address some of the most common questions we hear at Solar by CIR.
Are Solar Panels Worth It in NY?

Yes! Solar Panels are an incredible investment. They raise the value of your home, save money on your utility bills, which can return great dividends on your investment. For more information on ROI, check out this page.

Do Solar Panels Work in Snowy or Cloudy Conditions?

Snowy and cloudy weather can reduce the amount of energy produced by your solar panels, but they can still work efficiently in these conditions. In snowy climates, most solar panels are installed at an angle so that the snow will slide off the panel once it accumulates, and rain can help clear debris from your panels, actually helping them to be more efficient. In fact, Germany, a country that gets far less sun than Western New York, has one of the most successful solar initiatives in the world.
Contact Us
Let's get started with your solar installation. With Solar by CIR, you work alongside an experienced team with a steller reputation.
"*" indicates required fields